ACCOGLIENZA

Montelio è da sempre un punto di riferimento per il turismo enogastronomico dell'Oltrepo' Pavese. Ogni anno circa 1500 appassionati - dei quali alcune centinaia provenienti da vari stati europei oltre che dal nord America e dal Giappone - assaporano la calda accoglienza e il senso di familiarità che a Montelio è di casa. Molti di loro sono ormai affezionati habitué che tornano anno dopo anno.


OPEN ARMS

Montelio has always been a landmark for eno-gastronomic tourism in the Oltrepò Pavese. Every year some 1500 wine lovers, hundreds of them from other European countries, North America, or Japan, savor the warm welcome and sense of familiarity that are the hallmarks of Montelio. Many of them have become our treasured guests who return year after year.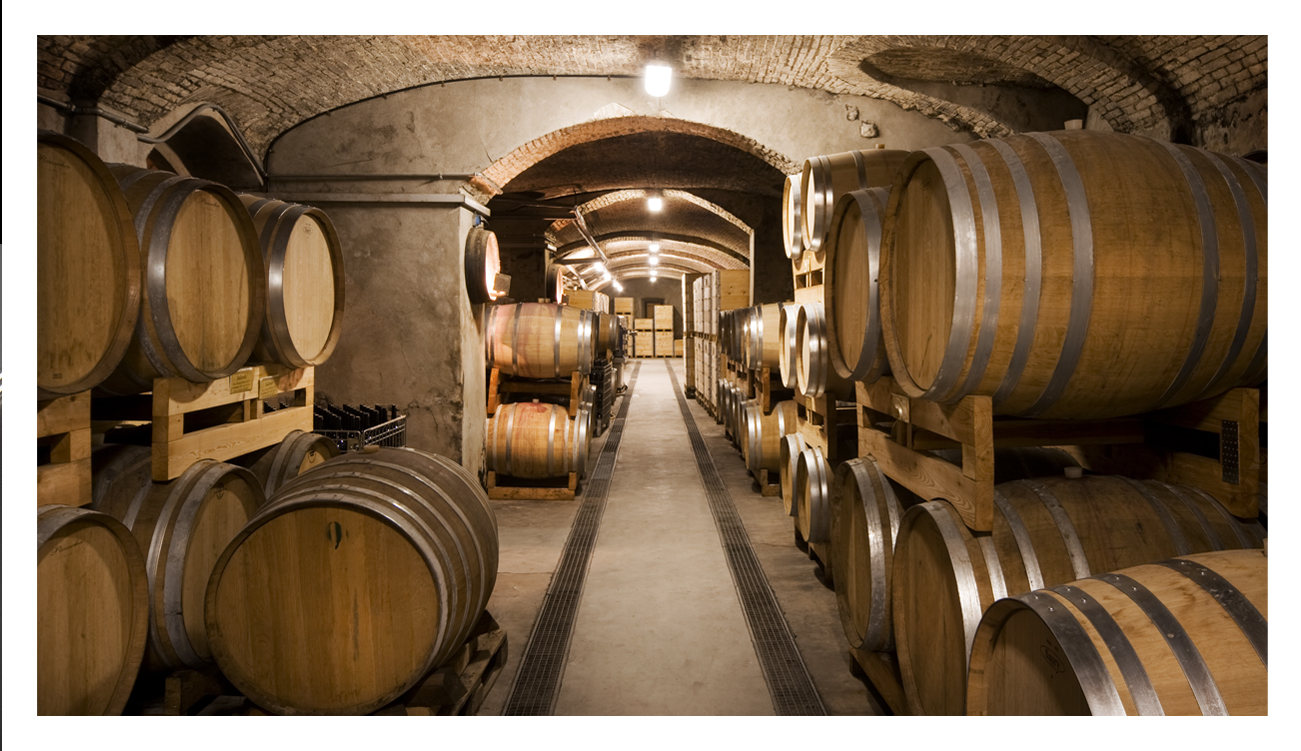 DEGUSTAZIONE


Condotta sempre in prima persona da un esponente della famiglia, la proposta comprende la visita alla cantina, ai vigneti e la degustazione dei vini in abbinamento a prodotti del territorio.
Varcato l'arco di ingresso della proprietà, il colore caldo del mattone a vista e l'antico torchio accolgono i visitatori nel cortile padronale da cui è possibile accedere alla cantina storica, all'infernot dalla suggestiva struttura ottagonale e all'accogliente sala degustazione allestita nell'antica tinaia. La scoperta delle emozioni che i vini suscitano all'olfatto e al palato e l'accostamento a salumi e formaggi locali creano sempre un percorso coinvolgente e ricco di piccole curiosità.


WINE TASTING


What better way to cap off a visit to the cellar and the vineyards under the direct guidance of one of the family members than to sample the Montelio wines together with typical foods from the local area.
As you pass through the time-honored entrance arch to the estate, the warm colors of the bricks and the old wine press welcome you into the central courtyard. From there you may access the cellars, the alluring octagonal infernot (former ice well), and the cozy wine tasting room in what was once the vat cellar. Come delight your nose and palate with us, experience the special emotions that only wine can elicit while enjoying local salumi and cheeses and swapping stories, information, and anecdotes.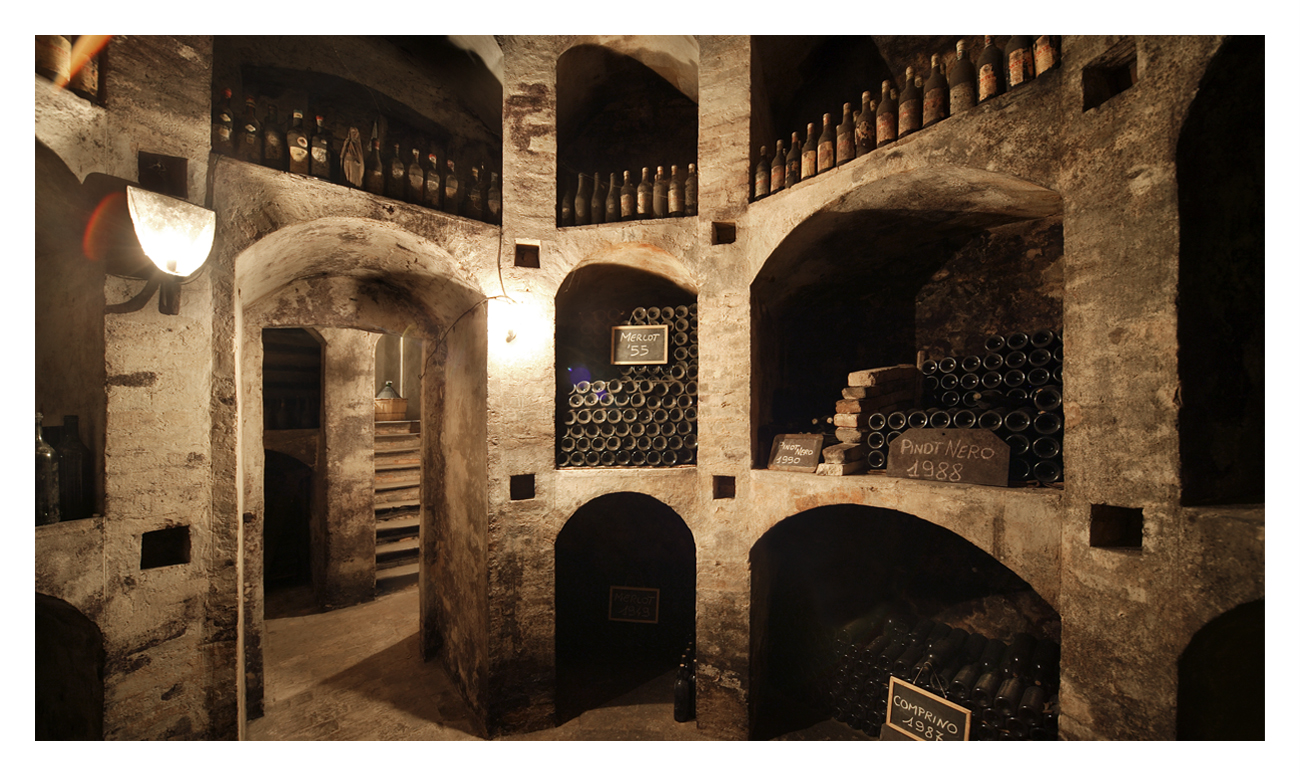 OSPITALITA'


All'interno di uno dei cortili aziendali sono state ristrutturate nel rispetto degli elementi architettonici preesistenti, parte di quelle che nel 1800 erano le case dei braccianti agricoli. Ne sono nati sei comodi appartamenti completi di cucina, tutti arredati con l'elegante semplicità della campagna lombarda, disponibili in ogni stagione sia per i fine settimana che per periodi più lunghi.
Da ciascun appartamento è possibile in pochi passi raggiungere i vigneti per godere di una passeggiata nella tranquillità della natura.


HOSPITALITY


Some of the quarters in one of our large courtyards, once used to house farm laborers in the 1800s, have been renovated to their original architectural beauty. They are now six comfortable apartments complete with a kitchen and the simple yet elegant furnishings characteristic of the Lombard countryside, available year-round for weekend or longer stays.
The vineyards and a peaceful stoll in a natural setting are just a short walk from each apartment.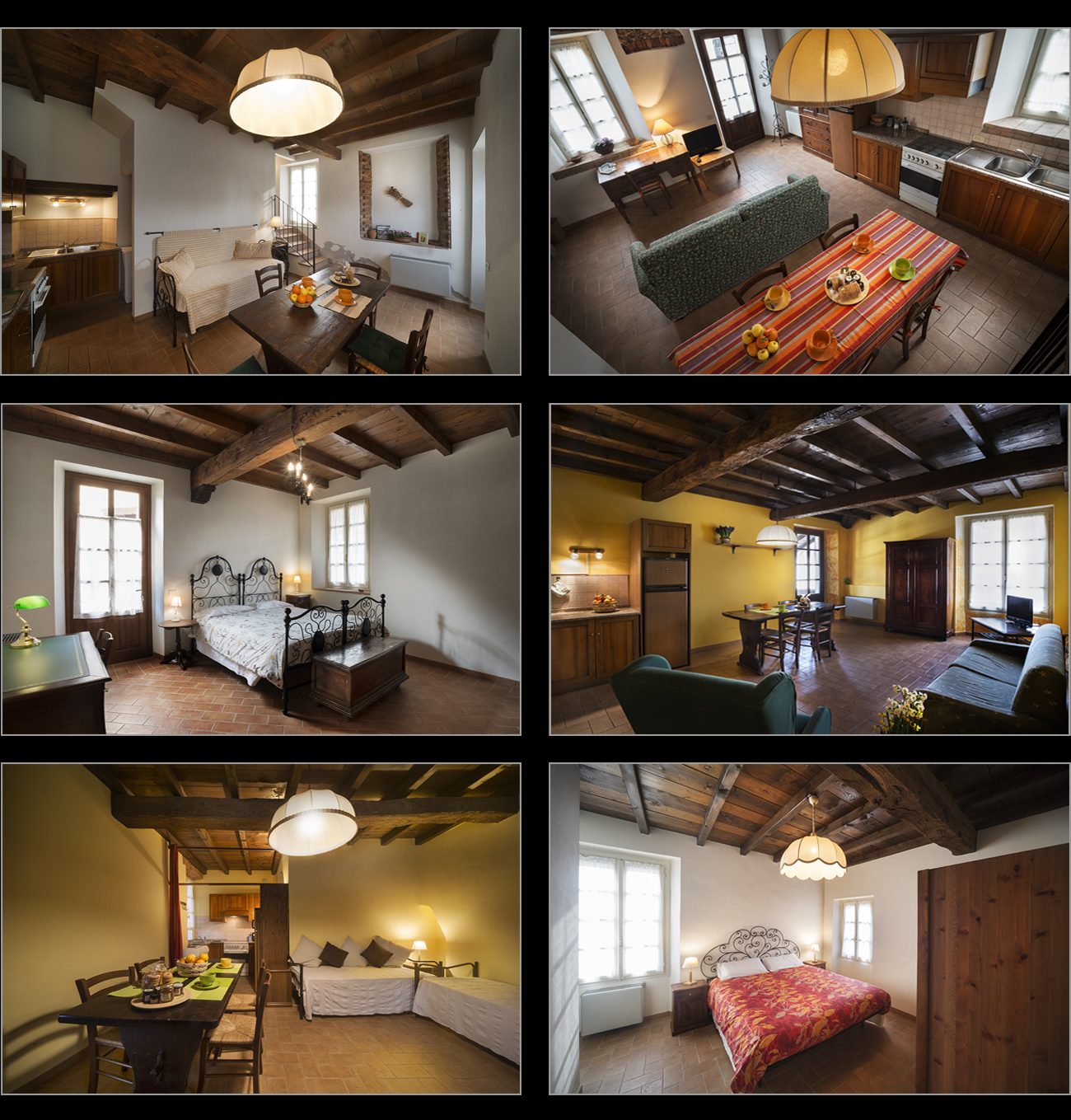 L'attività di accoglienza Montelio è certificata dal marchio AGRITURISMO ITALIA rilasciato da Mipaaft, Ministero delle Politiche Agricole Alimentari Forestali e del Turismo.


Montelio's guest facilities have all earned Agriturismo Italia certification issued by the Italian Ministry of Agricultural, Food, Forest, and Tourism Policy (MIPAAFT).